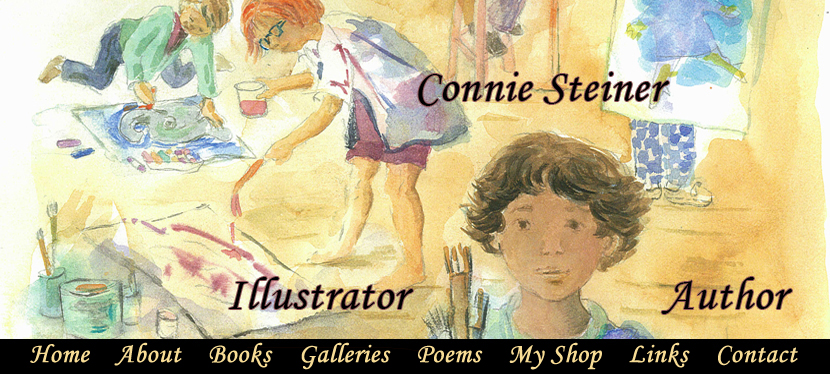 Publisher: Lobster Press (2001)
Montreal


This excellent introduction to World War II history was inspired by the true stories of families in the Plateau Vivarais-Lignon region of France. It is the heart-warming tale of a young boy whose family who shelters Jewish refugees during the Second World War. Important themes include friendship, loyalty, and European history. The book includes a historical note.

Winner, McNally Robinson Book for Young People Award (2004)

Shortlisted, Geoffrey Bilson Award for Historical Fiction for Young People (2002)

Winner, Sydney Taylor Book Award for Notable Children's Book of Jewish Content, Association of Jewish Libraries (2001)

Shortlisted, Canadian Library Association Book of the Year for Children






Publisher: Annick Press (1993)
Toronto


Although Johnny cannot walk or talk, he still enjoys life on the farm. There is so much to see, hear and feel - squirrels scampering about, the sound of crickets at night and soft breezes. School is difficult and he longs to be able to tell others all the things he wants to say. When he develops a special friendship with a new girl, Johnny discovers that they can communicate with their thoughts. One night Debbie visits the farm, and as they sit in their wheelchairs on the front porch looking out at the night sky, a spaceship lands.

The visitors understand their thoughts and with the aid of glittering necklaces, show the children how to float through the air. After returning them to their chairs the visitors ask if they would like to come with them on their travels throughout the universe. It is tempting, but the children decide they want to stay, knowing they always have a special place to go to whenever they wish.

The other-worldly illustrations, in pastel hues, are executed in watercolour and pencil crayon and have an ethereal quality well suited to the story.

-Library and Archives Canada; Noteworthy Science Fiction and Fantasy Books .





Publisher: Peguis Publishers (1991)
Winnipeg


This is a delightful story of a child dealing with self-consciousness, personal differences, and acceptance of self as a unique entity.

Paul discovers his ears in this simple but concept-packed story aimed at the preschool or kindergarten crowd. A "grown up" haircut rids him of his baby locks and uncovers his ears. He had taken their existence for granted, indeed had not thought much about them at all, but now they make him look strange, he thinks.

The family gives him a hard time for wearing his hat in the house, and it is finally his dad who comes to the rescue. He focuses Paul's attention on ears: animal ears, shapes and uses of ears. Paul ponders, and finally accepts and ultimately flaunts his ears, introducing them to his world.

-Canadian Materials




Publisher: The Jewish Publication Society (1987)
Philadelphia



Poetically and memorably, this book relates stories of the mass influx of immigrants experienced by Israel at her birth.

Four representative stories are told at once: of Avraham, a young Yemenite whose voyage in Operation Magic Carpet suddenly transports him and his family into the modern world; of the many changes for Eli, who leaves discrimination in Tunisia; of Mira, orphaned in the Holocaust; and of Adrena, whose family leaves America for ideological reasons. While the narrative is busy, the concerns of each child and family as they pack, travel and arrive are individually on target. For Mira, there is fear; for Avraham, a miracle in his airplane trip, for "is it not written that we will return to our land on the wings of eagles?"

Israel's various inhabitants have not always lived together in peace, but this is a book about the realization of dreams and vibrant hopes as they existed at the country's inception. Ages 5-9. Publishers' Weekly

An Our Choice selection of The Canadian Children's Book Centre.

Home
About Connie
Books
Poems
Galleries
Links
My Shop
Contact